UnZipping the fonts.zip with WinZip
#1: Double click the Zip file opening it

#2: next click the "Extract" button on the toolbar. Then in the "Extract To:"
field I suggest putting "C:\windows\desktop\fonts" so that they will extract
to the desktop where you will be able to find them. then click "Extract"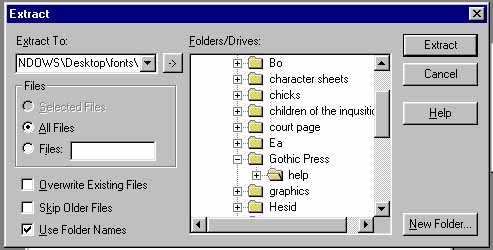 #3: now your done simply go back to the "Installing Fonts" page
and follow those steps, then you will be ready to view "Russia Station"
the way it was intended.